According to the data that I have collected (April, 2019), Jonatan Christie (21) has the biggest number of followers on Instagram among badminton players, most likely because the last year, 2018, he appeared to be the first Indonesian sportsman to claim Asian Games men's singles gold title in the last 12 years. Not to mention that badminton is Indonesia's national sport.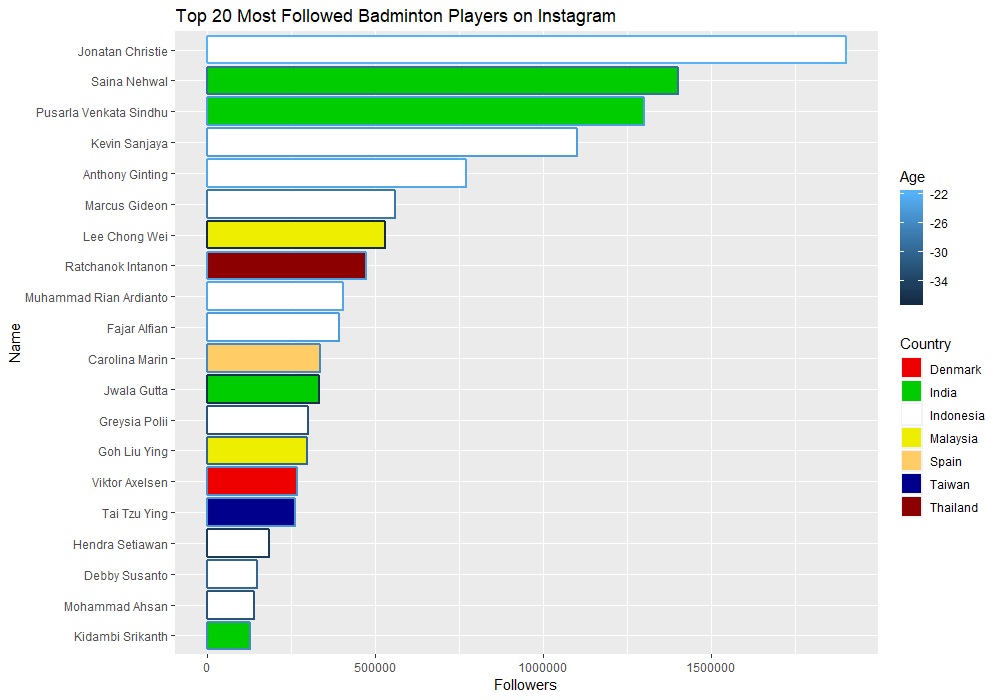 Position / Player/Profile (Country) / Category / Followers
The number of social media followers doesn't mean that these are the most popular players in the world cause, well, China's not participating, so I tried to make a linear regression model to predict the number of followers top Chinese players would have had, had they access to Instagram.